Dr. Nada Abdalla
Dr. Nada studied dentistry at Damascus University, and after graduation she completed a three-and-a-half-year residency program in prosthodontics. She has practiced dentistry in Syria, Saudi Arabia, and the United Kingdom.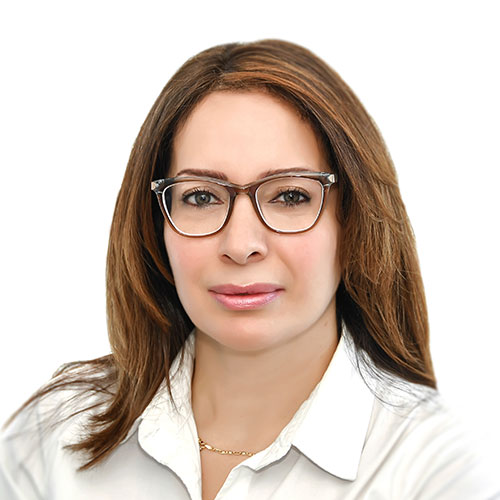 She and her husband moved to Manchester, UK after her residency, where she practiced dentistry in local hospitals. While she was in Manchester she provided comprehensive patient care in conservative and restorative dentistry. A believer in continuing education, Dr. Nada has taken extensive courses and training to maintain and enhance her expertise. She has a special interest in cosmetic dentistry.
In 2017, Dr. Nada received her licence to practice dentistry in Canada. After practicing in Truro, Bridgewater, and Halifax, Dr. Nada felt it was time to serve patients in Bedford, where she and her husband built their lives and raised their children. Larry Uteck Dentistry is the result of a dream to give back to the community that had given them so much, and to serve their neighbours and friends.
She and her husband have a son and two daughters, and they take pride in their children's love of music and sports, community spirit, and achievements. Dr. Nada's favourite place is the Bay of Fundy, where she loves to watch the magical rise and fall of the tides. She loves playing tennis and table tennis, collecting rare coins, music, dance, and theatre.